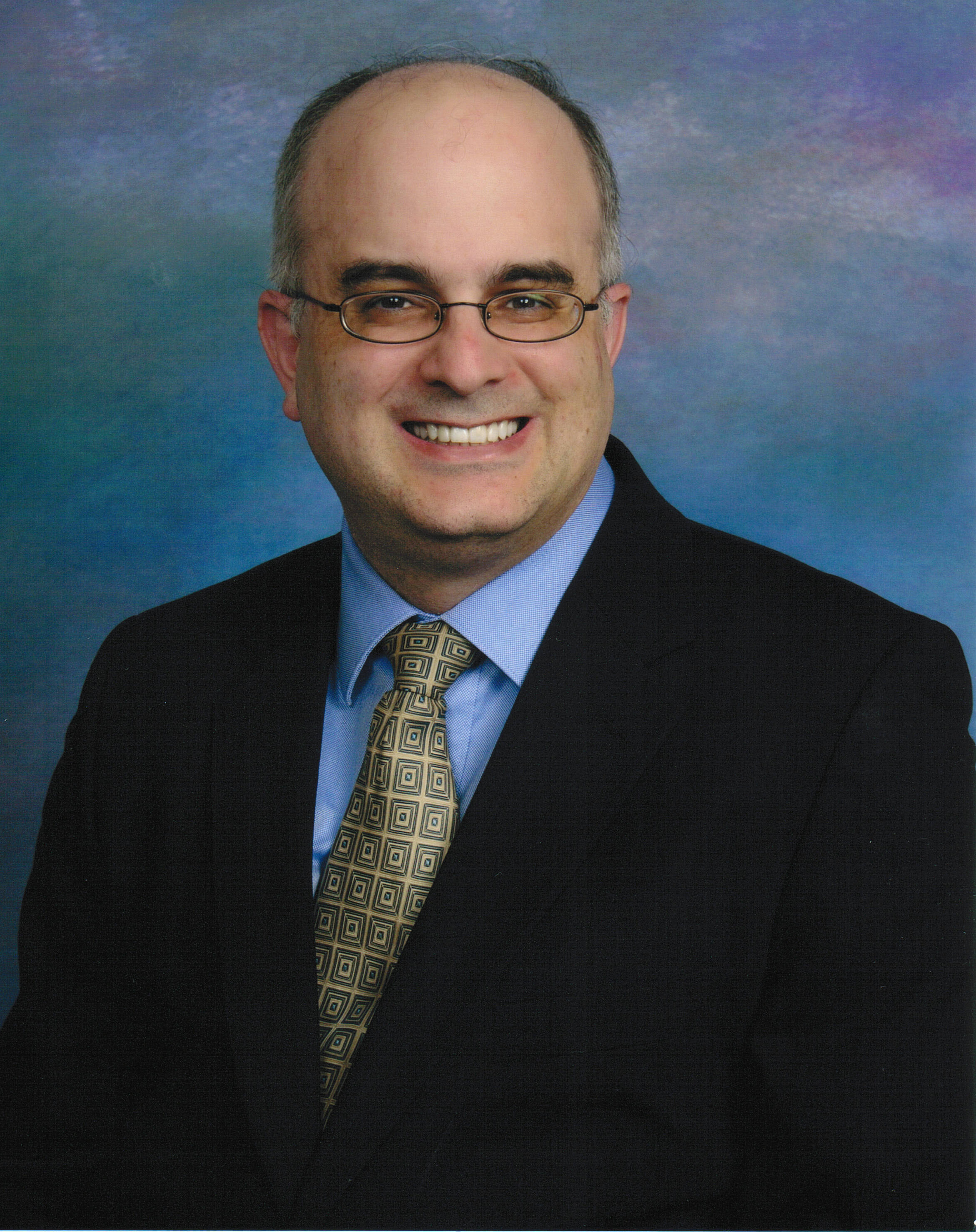 Mark Kantrowitz
Publisher
PrivateStudent Loans.guru

President
Cerebly, Inc.
4951 Brummel Street
Skokie, IL 60077-2879 USA

+1-724-538-4500 cell
Follow Mark on Twitter (@mkant), LinkedIn, Facebook and Google+.
About Mark
---
Biography

Web Sites

The College Investor Savingforcollege.com LLC Cerebly, Inc. Cappex.com, LLC Edvisors Network, Inc. Monster Worldwide, Inc. Cats Cancer Helpful Resources Personal

Mark Kantrowitz is a nationally-recognized expert on student financial aid, scholarships, student loans, college savings plans and education tax benefits. His mission is to deliver practical information, advice and tools to students and their families so they can make informed decisions about planning and paying for college.

Mark writes extensively about student financial aid policy. He has testified before Congress and federal/state agencies about student aid on several occasions.

Mark has been quoted in more than 10,000 newspaper and magazine articles. He has written for the New York Times, Wall Street Journal, Washington Post, Reuters, Huffington Post, U.S. News & World Report, Money Magazine, Bottom Line/Personal, Forbes, Newsweek and Time Magazine. He was named a Money Hero by Money Magazine and a College Financing Ace by Investment Advisor Magazine. He is the author of five bestselling books about scholarships and financial aid, including How to Appeal for More College Financial Aid, Twisdoms about Paying for College
, Filing the FAFSA
and Secrets to Winning a Scholarship
.
Mark serves on the editorial board of the Journal of Student Financial Aid and the editorial advisory board of Bottom Line/Personal (a Boardroom, Inc. publication). He is also a member of the board of trustees of the Center for Excellence in Education. Mark previously served as a member of the board of directors of the National Scholarship Providers Association.
Mark serves on the commissioning committee for the USS Hyman G. Rickover (SSN 795), a Virgina-class nuclear submarine named after Admiral H.G. Rickover, father of the nuclear navy and civilian nuclear power.
Mark is currently Publisher of PrivateStudentLoans.guru, a web site that provides students with smart borrowing tips about private student loans. Mark has served previously as publisher of the Savingforcollege.com, Cappex, Edvisors, Fastweb and FinAid web sites. He has previously been employed at Just Research, the MIT Artificial Intelligence Laboratory, Bitstream Inc. and the Planning Research Corporation.
Mark is President of Cerebly, Inc. (formerly MK Consulting, Inc.), a consulting firm focused on computer science, artificial intelligence, and statistical and policy analysis.
Mark is ABD on a PhD in computer science from Carnegie Mellon University (CMU). He has Bachelor of Science degrees in mathematics and philosophy from MIT and a Master of Science degree in computer science from CMU. He is also an alumnus of the Research Science Institute program established by Admiral H. G. Rickover.
Notable Honors and Awards

Senator Joseph I. Lieberman Award
for Outstanding Achievement in STEM
Center for Excellence in Education
Money Hero
Money Magazine
Jefferson Medal
American Institute for Public Service
Above & Beyond Citizen Honors
Pennsylvania State Finalist
Congressional Medal of Honor Society
Fellow
National Scholarship Providers Association
Excellence in Financial Literacy Education Award
Institute for Financial Literacy
Creative Leadership Award
California Association of
Student Financial Aid Administrators
Meritorious Achievement Award
National Association of
Student Financial Aid Administrators
Special Award
College Board
President's Award
National Association of Graduate and Professional Students
Graduate Fellowship
National Science Foundation
Research Fellowship Grant
Hertz Foundation
Karl Taylor Compton Prize
Massachusetts Institute of Technology
William L. Stewart Jr. Award
Massachusetts Institute of Technology
Courant Institute Prize for Mathematical Talent
Rank of #1
Massachusetts State Math Olympiad
7th Place Scholarship Winner
Westinghouse Science Talent Search (1985)
Four-year First Award Winner
Massachusetts State Science Fair
Rank of #10 in US
USA Mathematical Olympiad
Rank of #1 in US
Continental Math League
Mark is a full member of the Sigma Xi Scientific Research Society, the Phi Kappa Phi honor society, and a national member of the Alpha Epsilon Lambda honor society of graduate and professional students.
Praise for Mark Kantrowitz and His Books
"Mark has an encyclopedic knowledge of college financing that I have valued for years."
— Suze Orman
"one of the country's sharpest analysts of student aid"
— Doug Lederman, More Grads Have 'Excessive' Debt, Inside Higher Ed, December 18, 2015
"Mark Kantrowitz from savingforcollege.com is here to take your questions about 529 plans. He's also amazingly brilliant about college financial aid question so take advantage of his presence!"
— Michelle Singletary, Color of Money Live: How to plan college savings, Washington Post, October 25, 2018
"Our guest today is a nationally recognized expert on the topic of student financial aid scholarships and student loans. His name is Mark Kantrowitz. You may have seen his name quoted in the media often. He is my go-to expert, my go-to resource when it comes to learning more about student loans."
— Farnoosh Torabi, #SoMoney Podcast, January 20, 2016
"[Mark Kantrowitz] is the go-to guy for insight into scholarships, grants and student loans. ... Kantrowitz takes a complicated and often frustrating process and breaks it down to essential information."
— Michelle Singletary, Financial proverbs for families of the college-bound, Washington Post, August 28, 2015
"Mark Kantrowitz is a rock star when it comes to helping families pay for college. ... No one knows the score better than Kantrowitz — the go-to expert on all things related to making college more affordable."
— Beth Kobliner, Author of Make Your Kid a Money Genius (Even if You're Not) and member of the President's Advisory Council on Financial Capability for Young Americans
"Mark Kantrowitz is the expert other experts turn to when they have questions about paying for college. His knowledge of financial aid is broad and deep, but he manages to make an incredibly complex process understandable to the rest of us."
— Liz Weston, Personal Finance Columnist and Author of Your Credit Score
"Paying for college is no easy task, but if there's anyone who has mastered the nuances of it - from getting scholarships to repaying student loans - it's Mark Kantrowitz."
— Carolyn Bigda, Book offers 'twisdoms' to help you pay for college, Chicago Tribune, September 5, 2015
"Kantrowitz ... has written a fun, readable book called Twisdoms About Paying for College. ... The Twisdom approach offers short, specific advice that's easy to comprehend and ultimately can motivate you to dig a bit deeper into the topic. ... This book allows parents with children of any age — and the earlier the better — to start studying some complex topics during very limited downtime."
— Susan Tompor, Tweetable tips turn into real college savings, Detroit Free Press, September 9, 2015
"Mark Kantrowitz shares his encyclopedic knowledge of college financial aid in this pithy, readable book. I highly recommend it to any parent who hopes to get help with the college bills."
— Jane Bennett Clark, Kiplinger's Personal Finance Magazine
"This book is a must-read for every family with a high school student headed to college. But start reading it in the sophomore year of high school so you have time to turn these Twisdoms into money for college."
— Terry Savage, Nationally Syndicated Financial Columnist, Author of The Savage Truth on Money
"If you've ever wished someone would just give you short, succinct, easy-to-follow advice about paying for college, the kind you don't need a masters degree in accounting or finance to understand, look no further than Mark Kantrowitz's new book, Twisdoms about Paying for College ... It's the shortest, most accessible path to college financing wisdom that I've seen."
— Kevin McMullin, Collegewise
"I found Filing the FAFSA to be an up-to-the-minute, accessible and readable resource for those with a keen interest in the current federal application for student financial aid."
— Nancy Coolidge, Office of the President, University of California
"This book - Filing the FAFSA - provides a significant contribution in assisting students in completing the form so that their financial aid eligibility can be determined and they can go on to take advantage of a college education. A MUST READ."
— Leo Kornfield, Former Assistant Secretary of Education, U.S. Department of Education
"Families need a guide that breaks down the application form into logical sections. Filing the FAFSA is an important tool in removing some of the mystery surrounding the financial aid process."
— Verna Hazen, Assistant Vice President and Director, Office of Financial Aid and Scholarships, Rochester Institute of Technology
"Kantrowitz is known for his near encyclopedic knowledge of all things financial aid."
— Ron Lieber, Personal Finance Columnist for the New York Times
"With the plethora of information on the subject of completing college financial applications, it's reassuring to find a guide that students, parents and even guidance counselors can look to for useful and accurate information."
— Carlos Adrian, Associate Director, Financial Aid Compliance, Office of Financial Aid and Scholarship Programs, Syracuse University
"As a long-time financial aid professional, I am always looking for helpful tools to assist families in understanding the sometimes overwhelming process of applying for student financial aid for college. Filing the FAFSA is a tool that successfully combines the presentation of detailed information with easy to follow flow charts and summary boxes to guide families through the application process. It is filled with helpful hints and is a valuable resource for families navigating the complicated world of financial aid."
— Diane Stemper, Executive Director, Office of Enrollment Services, Student Financial Aid, Ohio State University
"Secrets to Winning a Scholarship provides a top line overview of the most important issues that a student needs to know when applying for scholarships. It prompts the student to personalized their information in a way that generates new ideas. ... totally manageable ... not to be missed."
— Patti A. Ross, Vice President, Coca-Cola Scholars Foundation, Inc.
"A great guide to the Professional Judgment process is the book "How to Appeal for More College Financial Aid" by Mark Kantrowitz. I know a family who followed the strategies outlined in his book and was awarded an additional $15,000 in grants – per year!
— David Ressner, TheStreet.com, December 24, 2020
"First of all, when it comes to 529 plans, Mark Kantrowitz at Savingforcollege.com is the absolute expert in this field. Nobody in my opinion even comes close to his knowledge. So, all of you go to savingforcollege.com and get the information you need there. You know, I've never really had a guest on this show where I've interviewed them. I've played you interviews of me that other people did or whatever. But, I have to tell you that if there was one guest that I was going to have, it would be Mark Kantrowitz. And so, I think I'm just going to do that. Because honest to god he is brilliant. So, if you want your questions answered by the nation's expert in this area, come on, send in your question to asksuzepodcast -at- gmail.com — s-u-z-e that's how I spell my name — and lets see what happens."
— Suze Orman, Women & Money Podcast, September 26, 2019.


Mark Kantrowitz with Suze Orman
Profiles of Mark Kantrowitz
Richard Rusczyk, Paying For College, With Mark Kantrowitz, AfterMath: Interviews with the Best Minds in STEM, April 24, 2019.
Bernice Napach, Mark Kantrowitz: College Financing Ace — The 2016 IA 25, Investment Advisor Magazine, May 24, 2016.
Steve Rosen, Expert discusses the rising cost of college and student loan debt, Kansas City Star, May 29, 2015.
Beckie Supiano, Everybody's Go-To Methodical Mind, Chronicle of Higher Education, July 15, 2013.
Jane J. Kim, Student-Loan Gadfly Gets a Starring Role as the U.S. Pushes Out the Private Lenders, Wall Street Journal, July 3, 2010.
Activities
Mark is the author of 14 books, including seven about student financial aid and five bestsellers. His most recent financial aid book, How to Appeal for More College Financial Aid, provides tips about how to successfully appeal for more financial aid for college and how to increase eligibility for need-based financial aid and merit scholarships. His previous book, Twisdoms about Paying for College
, provides concise rules of thumb and other tips that can help save money on college costs. He also has written two books of word puzzles called Laddergrams and a cancer joke book, Tumor Humor. He is also the author of the bestselling book, Filing the FAFSA
, which provides advice on completing the Free Application for Federal Student Aid (FAFSA), including insights into ways of increasing eligibility for need-based financial aid. His previous book, Secrets to Winning a Scholarship
provides insider insights and tips to finding and winning scholarships. The book before that, FastWeb College Gold
(Harper Collins) is a step-by-step guide to paying for college.
Mark holds eight patents relating to novel statistical methods for everything from spelling and grammar correction and affect analysis to language identification and statistical text summarization. His most recent patents concern optimizing the scheduling of diagnostic tests for screening and post-treatment follow-up for cancer and other medical conditions and delayed-onset investment glide paths for college savings plans and retirement plans.
In his spare time Mark folds origami models, repairs antique battery-operated toys, creates stained glass panels, and collects Australian Aboriginal Art. He previously showed and bred Peterbald cats, a rare breed of hairless housecat. He now shows and breeds Cornish Rex cats, a curly-coated cat breed.